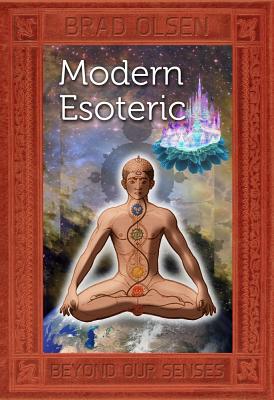 Modern Esoteric (Paperback)
Beyond Our Senses
CCC Publishing, 9781888729504, 477pp.
Publication Date: March 1, 2014
* Individual store prices may vary.
Description
Winner of:
Best Book Design 2014, American Graphic Design Organized into three sections--Lifeology, Control, and Thrive--Modern Esoteric examines the flaws in modern history and looks at how conspiracy theories, esoteric knowledge, and fringe subjects can be used to help change the dead-end course humanity seems to be following. The Lifeology section explores the long and storried "alternative narrative" of life on this planet. In the Control section, author Brad Olsen examines how Big Brother is here in the form of the New World Order, and how they keep the knowledge of humankind's true nature from the mass population. Finally, the Thrive section looks at all the ways humans are evolving to achieve their full potential.
About the Author
Brad Olsen is the author of Future Esoteric, In Search of Adventure, Sacred Places Around the World, Sacred Places Europe, and World Stompers. He is a travel columnist for Yahoo! Contributor Network, an editor for World Explorer Magazine, and the author of a syndicated sacred destinations travel column for www.examiner.com. He lives in San Francisco.
or
Not Currently Available for Direct Purchase