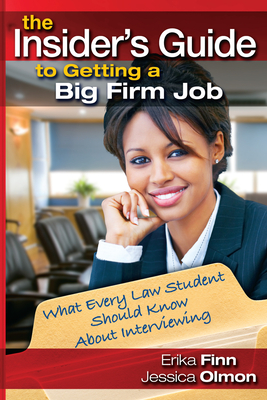 The Insider's Guide to Getting a Big Firm Job (Paperback)
What Every Law Student Should Know about Interviewing
Fine Print Press, Ltd., 9781888960143, 130pp.
Publication Date: January 15, 2009
* Individual store prices may vary.
Description
The primary goal of most law students is to get a job upon graduation. While law school teaches many things, how to get a law job is not one of them. Thousands of law students thus graduate each year without a job, without any prospects, and without the faintest idea how to land their first job with a law firm. In law school, however, the competition for top jobs is intense - and the special needs of law firm recruiters are unknown to law students. This book is an insider's look at the secrets of landing a dream law firm job.