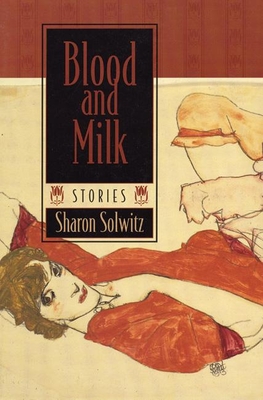 Blood and Milk (Paperback)
Sarabande Books, 9781889330020, 238pp.
Publication Date: January 1, 1997
* Individual store prices may vary.
Description
Sharon Solwitz's literary prizes include a Pushcart Prize, the Dan Curley Award, the Tara Fellowship in Short Fiction (from the Heekin Foundation), the Katherine Anne Porter Fiction Prize, the Nelson Algren Prize (three times), the Hemmingway Days Festival Prize, as well as awards and fellowships from the Kansas and Illinois Arts Councils. Her fiction has appeared in magazines like
Mademoisclle, Ploughshares, American Short Fiction
, and
TriQuarterly
. One of her stories was dramatized in the Stories-on-Stage series at the Organic Theater in Chicago. Another was selected for radio broadcast in the "Sound of Writing" series. She currently teaches creative writing at Loyola University in Chicago and to public-school students as an Artist-in-Education, She edits Another Chicago Magazines with her husband, poet Barry Silesky, and takes care of their ten-year-old twin boys.
"Like emotional spelunkers, the women in Sharon Solwitz's first collection of stories tirelessly explore the dark corners of their personal relationships, bravely feeling their way along the unlighted passageways connecting husbands, wives, lovers, parents, and children. A flair for dark comedy and the ability to turn on a dime are prized qualities for these unpredictable characters; time and again, their intrepid investigations lead them into uncharted territory where bizarre dramatic action seems to be the only possible move. Solwitz's fine-toothed examinations of complex emotional states are dead on, and she has a sharp eye for details. . . . Keeping her narratives at a steady simmer, she ponders the mysteries of human intimacy, turning up the flame at the last minute for a sudden blast of revelatory action. . . . T]he results are absorbing, a well-wrought reminder that no matter how peculiar the circumstances, we all have more in
common than we think."-The New York Times Book Review
or
Not Currently Available for Direct Purchase