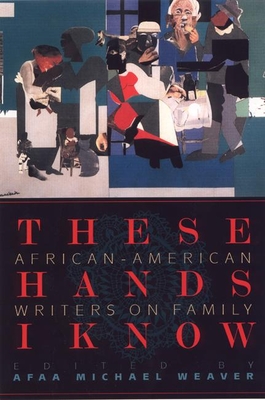 These Hands I Know (Paperback)
African-American Writers on Family
Sarabande Books, 9781889330723, 249pp.
Publication Date: August 1, 2002
* Individual store prices may vary.
Description
These Hands I Know offers readers the first-ever intimate view of the inner workings of black family life from the point of view of prose and poetry writers. This collection of seventeen essays includes portraits of fathers, mothers, nieces, brothers, grandparents, husbands, wives, and daughters--in short the full spectrum of absolute humanity in contemporary black families. Here, in letter form, a man speaks to his aunt, the family matriarch. A daughter rejects her father's ideas of African-American identity. A young woman holds her niece in her hands for the very first time. And a son faces his father as an old man and finally comes to terms with his failings. These Hands I Know seeks to gather a resolutely honest picture of family life, however painful or joyous that truth may be.
"Family life is an insistent vessel traveling the space of our struggles to love and to be loved. . . . Africans and their descendants in America have always been nothing more and nothing less than human. If anything is constant and universal, it is suffering--personal, social, and political. If these essays offer anything, it is the affirmation of humanity."--From the Introduction by Afaa Michael Weaver
Marketing Plans:
Advertisements in key literary and trade magazines
Newsletter, brochure, catalog, and postcard mailings
Reader copies available to booksellers through participation in Book Sense Advance Access Program
Contributors include:
Fred D'Aguiar
Tara Betts
Gwendolyn Brooks
Karen Chandler
Edwidge Danticat
Jarvis Q. DeBerry
Gerald Early
Henry Louis Gates, Jr.
Lise Funderburg
Walter Warren Harper
Honor e Fanonne Jeffers
Trent Masiki
E. Ethelbert Miller
Marilyn Nelson
Kalamu ya Salaam
Della Scott
Alice Walker
Also available by Afaa Michael Weaver
Multitudes: Poems Selected and New
TC $24.00, 1-889330-40-X - CUSA
TP $14.95, 1-889330-41-8 - CUSA