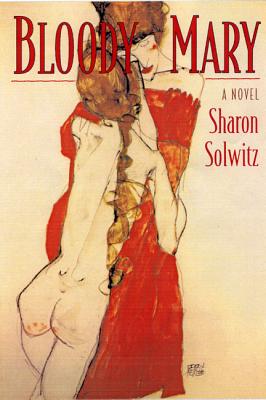 Bloody Mary (Paperback)
Sarabande Books, 9781889330938, 290pp.
Publication Date: August 1, 2003
* Individual store prices may vary.
Description
After her debut with the widely praised stories in Blood and Milk, Sharon Solwitz offers us her first, darkly radiant, full-length novel. Bloody Mary, which takes its title from the childhood game, tells the story of socially adept, 12-year-old Hadley and her protective mother. They live a privileged life in the Chicago neighborhood of Lakeview, but soon find themselves in a state of chaos and flux.
Writing with her signature, edgy prose and ironic humor, Solwitz demonstrates that happiness "isn't our birthright" and that "we have to work for it and even then we can't be sure." We are led to consider our own degree of complicity in the hard times that seem to fall from nowhere.
"A flair for dark comedy and the ability to turn on a dime are prized qualities for these unpredictable characters; time and again, their intrepid investigations lead them into uncharted territory where bizarre dramatic action seems to be the only possible move. Solwitz's fine-toothed examinations of complex emotional states are dead on...."--The New York Times Book Review
Sharon Solwitz's first collection of stories, Blood and Milk, won the 1998 Carl Sandburg Prize from Friends of the Chicago Public Library, the prize for adult fiction from the Society of Midland Authors, and was a finalist for the National Jewish Book Award. Her short stories, published in such magazines as TriQuarterly, Mademoiselle, and Ploughshares, have won numerous awards, including the Pushcart Prize, the Katherine Anne Porter Prize, and grants and fellowships from the Illinois Arts Council. Currently, along with her husband, poet Barry Silesky, she has worked as fiction editor of Another Chicago Magazine. She teaches fiction at Purdue University in Lafayette, Indiana.