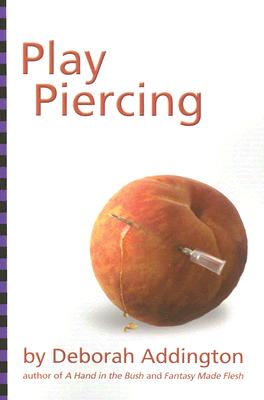 Play Piercing (Paperback)
Greenery Press (CA), 9781890159689, 100pp.
Publication Date: February 25, 2015
* Individual store prices may vary.
Description
Play piercing - the temporary insertion of sterile needles just under the surface of the skin - is acknowledged by many kinky players as one of the surest routes to bliss and transcendence (not to mention erotic excitement). Here you'll learn the nuts and bolts of safe, responsible play piercing, with lots of information on anatomy, safety and resources for play piercers. And you'll enjoy plenty of steamy real-life anecdotes of piercers, piercees and the very special connection between them.