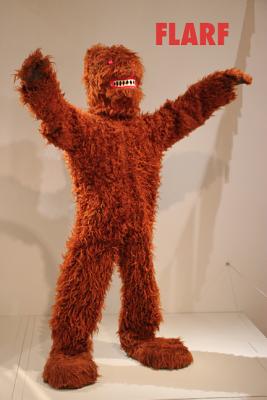 Flarf (Paperback)
An Anthology of Flarf
Edge Books, 9781890311469, 288pp.
Publication Date: July 1, 2017
* Individual store prices may vary.
Description
Poetry. Flarf. The first revolutionary artistic movement of the 21st century? An imperialist gesture? The new Dada? A marketing strategy? What began as a coinage by Gary Sullivan for certain "so bad it's good" aesthetic effects, combined with Drew Gardner's innovation "google sculpting," quickly became an artistic movement noticed by the BBC, Boston Review, The New York Times, Paris Review, The Wall Street Journal, Wired, and others. FLARF: AN ANTHOLOGY OF FLARF is the first substantial collection of flarf including all of its major participants. Spanning almost two decades of work, this long awaited collection is sure to please, excite, and incense a wide reading public.

In addition to the editors, contributors include: Stan Apps, Anne Boyer, Brandon Brown, Maria Damon, Jordan Davis, Katie Degentesh, Benjamin Friedlander, Christopher Funkhouser, K. Lorraine Graham, Mitch Highfill, Rodney Koeneke, Bill Luoma, Michael Magee, Mel Nichols, Eirikur Orn Norờdahl, Rod Smith, Christina Strong, Edwin Torres, and Elisabeth Workman.

Special introductory price of $30 until October 1; thereafter, $35.