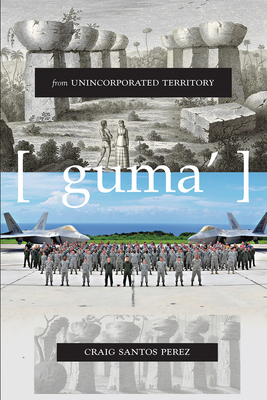 From Unincorporated Territory [Guma'] (Paperback)
Omnidawn Publishing, 9781890650919, 81pp.
Publication Date: April 1, 2014
Description
Winner of the American Book Award (2015) Craig Santos Perez, a native Chamoru from the Pacific Island of Guahan (Guam), has lived for two decades away from his homeland. This new collection maps the emotional and geographic cartographies of his various migrations, departures, and arrivals. Through a variety of poetic forms, the poet highlights the importance of origins and customs amidst new American cultures and terrains. Furthermore, this book draws attention to, and protests, the violent currents of colonialism and militarism currently threatening Guahan, a "strategic" US territory since 1898. The poet memorializes what his people have lost and insists that we must protect and defend what we have left of home. This collection will engage those interested in Pacific literature, multicultural, indigenous poetry, mixed-genre, multilingual experiments, ecopoetics, and those who want to explore intersections between poetry, politics, history, and culture.
About the Author
CRAIG SANTOS PEREZ, co-star of the poetry album Undercurrent, is author of two previous collections, a finalist for LA Times 2010 Poetry Book Prize, and winner of 2011 PEN Center USA Literary Poetry Award. He lives in Honolulu and teaches creative writing and Pacific literature at University of Hawai i, at M noa.
Advertisement