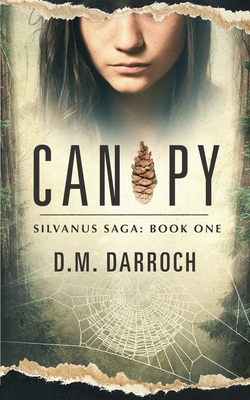 Canopy
Paperback

* Individual store prices may vary.
Description
See the girl in the trees. Catch her if you can.
Several centuries ago, a group of ecologists escaped the breakdown of a society
ravaged by climate change by vanishing into giant, genetically engineered forests in
the North American west. Dwelling among vast canopies that hover several thousand
feet above the earth, their descendants fear the cannibals roaming far beneath them
and cling to the teachings of their sacred text, The Book of Silvanus.
Sixteen year-old Ostrya considers it a burden to train as the canopy's next doctor. But
her life's work has been preordained-and she's desperate to reclaim her mother's love.
When a cataclysmic storm wracks the canopy, Ostrya begins to face her doubts about
the teachings of the book and the laws of the canopy. If she is to survive, she will have
to decide if her destiny is in the treetops or on the forest floor.
Sleepy Cat Press, 9781890797201, 282pp.
Publication Date: January 4, 2021