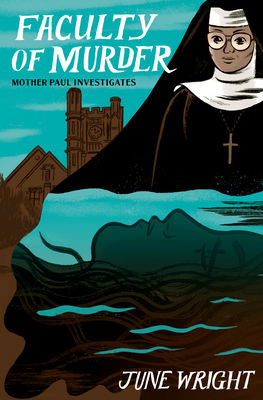 Faculty of Murder
Mother Paul Investigates
Paperback

* Individual store prices may vary.
Description
Mother Paul, June Wright's beloved nun-detective, returns to her sleuthing ways after she takes up a new position as warden of a student hall of residence at the University of Melbourne. No sooner has Judith Mornane arrived on campus than she startles her fellow residents by announcing her intention to discover the murderer of her sister, who disappeared from the same dorm a year earlier. The ever-curious Mother Paul is drawn to investigate what happened to Judith's sister--did she simply run off for reasons best known to herself, as the police concluded, or could it be she really was murdered? Was her disappearance perhaps linked to a tragedy that happened at around the same time--the accidental drowning (in her bathtub) of the wife of one of the college's professors? Was that drowning in fact as accidental as the official investigation suggested? Mother Paul believes the two events are connected somehow, and a further tragedy, the faked-suicide death of one of her student charges, convinces her that a particularly cruel and clever murderer is still at work within the college. She is not above a little subterfuge in the interest of discovering the truth and moves her colleagues, the students, and even the police around like so many figures on a chessboard until finally, amid high drama, the murderer is revealed.
Dark Passage, 9781891241413, 182pp.
Publication Date: March 22, 2022