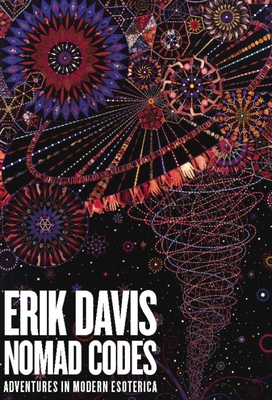 Nomad Codes
Adventures in Modern Esoterica
Paperback

* Individual store prices may vary.
Other Editions of This Title:
Paperback (2/1/2011)
Description
In these wide-ranging essays, Erik Davis explores the codes -- spiritual, cultural, and embodied -- that people use to escape the limitations of their lives and enrich their experience of the world. These include Asian religious traditions and West African trickster gods, Western occult and esoteric lore, postmodern theory and psychedelic science, as well as festival scenes such as Burning Man. Whether his subject is collage art or the magickal realism of H. P. Lovecraft, Davis writes with keen yet skeptical sympathy, intellectual subtlety and wit, and unbridled curiosity. The common thread running through these pieces is what Davis calls modern esoterica, which he describes as a no-man's-land located somewhere between anthropology and mystical pulp, between the zendo and the metal club, between cultural criticism and extraordinary experience. Such an ambiguous and startling landscape demands that the intrepid adventurer shed any territorial claims and go nomad.
Praise For Nomad Codes: Adventures in Modern Esoterica…
"Erik Davis is an astute guide through the heavens and hells where cyber-reality, pop culture, and spiritual impulses arm wrestle each other for dominance." Jay Kinney, author of The Masonic Myth and the Inner West
Verse Chorus Press, 9781891241543, 354pp.
Publication Date: August 15, 2019
About the Author
Erik Davis is the author of three other book, Techgnosis: Myth, Magic, and Mysticism in the Age of Information, Led Zeppelin IV, and The Visionary State: A Journey through California's Spiritual Landscape. He lives in San Francisco.