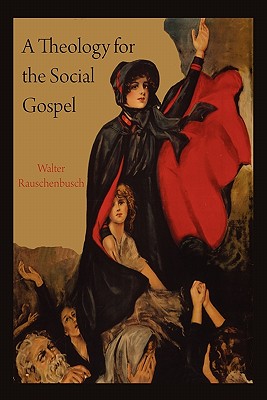 A Theology for the Social Gospel
Paperback

* Individual store prices may vary.
Other Editions of This Title:
Paperback (11/4/2009)
Paperback (2/2/2009)
Paperback (9/20/2012)
Paperback (8/1/1997)
Paperback (11/19/2012)
Paperback (11/8/2018)
Paperback (10/10/2018)
Paperback (10/24/2018)
Paperback (10/13/2018)
Hardcover (8/9/2015)
Paperback (2/8/2018)
Paperback (12/1/1996)
Hardcover (8/23/2015)
Hardcover (10/13/2018)
Hardcover (10/10/2018)
Hardcover (8/8/2015)
Paperback (1/10/2012)
Description
2010 Reprint of 1918 Edition. The Social Gospel movement was a Protestant Christian intellectual movement that was most prominent in the late 19th century and early 20th century. The movement applied Christian ethics to social problems, especially social justice, inequality, liquor, crime, racial tensions, slums, bad hygiene, child labor, weak labor unions, poor schools, and the danger of war. Theologically, the Social Gospel leaders were overwhelmingly post-millennialist in the sense that they believed the Second Coming could not happen until humankind had rid itself of social evils by human effort. Social Gospel leaders were predominantly associated with the Progressive Movement and most were theologically liberal, although they were typically more conservative when it came to their views on social issues. Walter Rauschenbusch was one of the leaders of this important Christian movement.
Martino Fine Books, 9781891396526, 290pp.
Publication Date: December 29, 2010