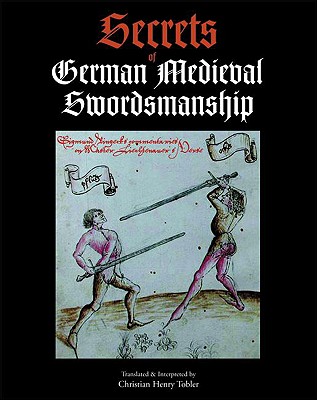 Secrets of German Medieval Swordsmanship: Sigmund Ringeck's Commentaries on Master Liechtenauer's Verse (Hardcover)
Sigmund Ringeck's Commentaries on Master Liechtenauer's Verse
Chivalry Bookshelf, 9781891448072, 400pp.
Publication Date: February 15, 2009
* Individual store prices may vary.
or
Not Currently Available for Direct Purchase
Description
In his first book, and the first of its kind, Christian Henry Tobler presents a beautifully interpreted study of fighting techniques recorded in the mnemonic verse of the legendary German swordmaster, Johannes Liechtenauer. Johannes Liechtenauer was a 14th century German fencing master born in the mid 1300s. In this beautiful, lavishly photo-illustrated text, Christian presents a full translation and interpretation of the so-called Ringeck Fechtbuch, a mid-15th century compendium of teachings in the Liechtenauer tradition. At once bold and martially efficient, these classic techniques of swordsmanship have proven their enduring allure.
Advertisement