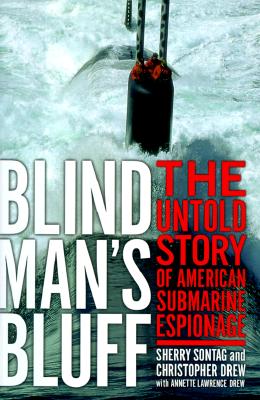 Blind Man's Bluff: The Untold Story of American Submarine Espionage (Hardcover)
The Untold Story of American Submarine Espionage
PublicAffairs, 9781891620089, 352pp.
Publication Date: October 19, 1998
* Individual store prices may vary.
or
Not Currently Available for Direct Purchase
Description
Over the course of five years, investigative reporters Sherry Sontag and Chris Drew interviewed hundreds of men who had never spoken about their underwater lives--not even to their wives and children. They uncovered a wealth of classified information: the tapping of undersea Soviet telephone cables, the stealing of Soviet weapons, the tragic collisions of enemy submarines. They tell of medals awarded in secret and deaths disguised with disinformation. Blind Man's Bluff is a critical work of history that reads with all the excitement of a Tom Clancy novel and all the tragedy of Das Boot.
About the Author
Sherry Sontag is a former staff writer for the National Law Journal and has written for The New York Times. Christopher Drew is a special projects editor at the New York Times and has won numerous awards for his investigative reporting. Annette Lawrence Drew, the book's researcher, has a Ph.D. from Princeton.
Advertisement