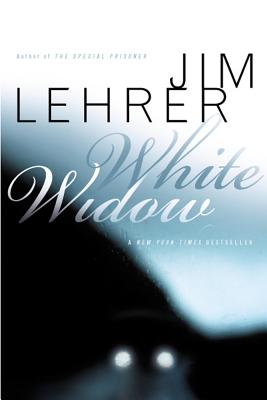 White Widow
Paperback

* Individual store prices may vary.
Description
Praised by the New York Times Book Review as "an...affecting morality tale," Jim Lehrer's devastating White Widow brings the reader to the brink of one man's unstoppable, ruinous passion for a complete stranger.

Jack T. Oliver has a solid marriage, a cozy house in Corpus Christi, and a job he loves as a driver for the Great Western Trailways bus line. In a few weeks, Jack is going to be promoted to Master Operator in recognition of his years of perfect service and on-time driving. It's a good life. Until a White Widow boards his bus, on a one-way ticket from Victoria to Corpus Christi.

A White Widow is a wild card, a woman traveling alone who can change the course of a driver's life, and not always for the best. What happens when Jack Oliver's White Widow passes through his life is as unforgettable as it is irrevocable. Within weeks, without ever even learning her name, he will fall passionately in love -- and lose everything he has, a few things he never had, and some he never thought about until they were gone.
PublicAffairs, 9781891620416, 224pp.
Publication Date: May 19, 2000
About the Author
Jim Lehrer began his career as a newspaper reporter, political columnist, and editor in Dallas, Texas. Since 1975, he was a news anchor at PBS, where was the anchor and executive director of The NewsHour with Jim Lehrer. Lehrer has won numerous awards for journalism, including the 1999 National Humanities Medal.