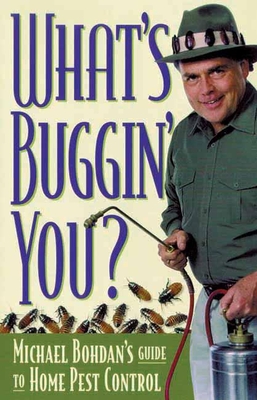 What's Buggin' You?
Principles & Techniques
Paperback

* Individual store prices may vary.
Description
In "What's Buggin' You?," author Michael Bohdan (aka "Cockroach Dundee")--pest control operator and world famous curator of the Cockroach Hall of Fame--shows you how to identify and control the pests that are driving you crazy. This humorous and helpful guide combines amazing trivia about pests with explanations on the latest treatments and techniques for getting rid of everything from ants to gophers to whiteflies. Annoying squirrels in your trees? Cockroaches in your kitchen? Rats in your attic? Bohdan will show you how to get rid of what's buggin' you.
Santa Monica Press, 9781891661013, 244pp.
Publication Date: June 1, 1998
About the Author
Michael Bohdan is a licensed, professional pest control operator with over two decades of experience. A former regional director of the Texas Pest Control Association, Bohdan holds a degree in zoology and operates a pest control service in Plano, Texas. His Cockroach Hall of Fame has received national media coverage, and was recently featured in the book Offbeat Museums.