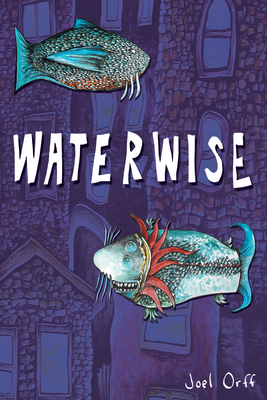 Waterwise (Paperback)
Alternative Comics, 9781891867828, 116pp.
Publication Date: October 12, 2004
* Individual store prices may vary.
Description
The story of two old friends who are reunited for one night and wander together through a surreal, vaguely apocalyptic landscape, pondering life, griping about their circumstances, and trying to connect. Along the way they explore the nature of dreams, the fragile facade of civilization and the tenderness of a true friendship.

About the Author
Joel Orff: Joel's first book Strum and Drang: Great Moments in Rock 'n' Roll was nominated for the 2004 YALSA Booklist. The comic strip 'Great Moments in Rock 'n' Roll' has run weekly in the California paper Pacific Sun since 2005. Joel's other books are Waterwise and Thunderhead Underground Falls.