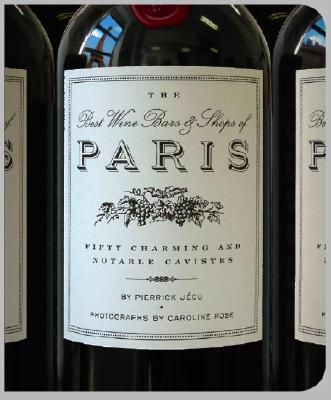 The Best Wine Bars & Shops of Paris: Fifty Charming and Notable Cavistes (Paperback)
Fifty Charming and Notable Cavistes
Little Bookroom, 9781892145635, 159pp.
Publication Date: May 6, 2008
* Individual store prices may vary.
or
Not Currently Available for Direct Purchase
Description
In this guide, you will find everything from establishments that have been serving Paris for a century or two to neighborhood cellars, conventional purveyors, hipster hangouts, and even ventures-as the French publisher says-with no "complexes" whatsoever. Some places have the traditional barrels on the sidewalk, old-fashioned wooden cubbyholes for storing the bottles, creaking floorboards, and shopkeepers in starched white aprons; others have ultramodern decor, sleek and streamlined design, waitstaff in jeans and sneakers. Beyond appearances, each cellar has its own approach, its own philosophy, and producers it swears by. One merchant may carry prestigious luxury vineyards; a second, bargain terroir wines; the third, 100 percent organic vintages; a fourth may offer wines for collectors. This is a cross-section of fifty reputable and distinctive shops and an excellent map for those wishing to navigate the wine merchants of Paris. The notable wines offered by each shop are highlighted, and there are lots of places that serve light meals-or even something more substantial-making The Best Wine Bars & Shops of Paris a great restaurant guide, too.
About the Author
Pierrick Jegu is also the author of Paris en Bouteilles. He is a frequent contributor for L'Express and a guest critic for Zurban, the top weekly guide to Paris. Caroline Rose's photographs have appeared in many books, including Notre Dame de Paris and Churches of Rome.
Praise For The Best Wine Bars & Shops of Paris: Fifty Charming and Notable Cavistes…
"This utterly charming book profiles 50 of the best wine bars and shops in Paris. Some of the establishments have been around for more than a century where the old French stereotype of the cranky waiter in a white apron lives on. But there are also ultramodern shops, the design sleek, the waitstaff dressed in casual jeans and sneakers. Some shops are narrow, crammed with dusty bottles and wooden barrels, while others are spacious and airy...The gorgeous photography by Caroline Rose captures the mood and ambience of each establishment." --The Chicago Tribune


"A beautifully photographed collection of the best cavistes in the city. The author points out some of the best wine values and where you will find inventive light meals with which you can uncork your purchase and enjoy it on the spot... Having this book in your pocket is almost as good as touring the city with your own sommelier." –The Paris Traveler

"Be sure to pick up a copy of The Best Wine Bars & Shops of Paris, Pierrick Jégu's fun and informative journey through some of the oldest, smallest and most convivial cavistes in the City of Lights." --Imbibe Magazine
Advertisement