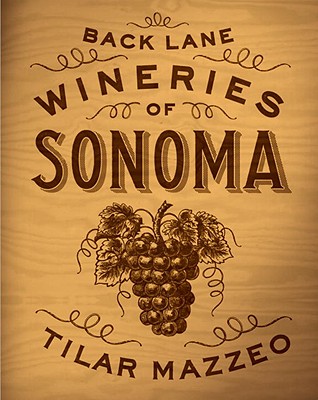 Back Lane Wineries of Sonoma (Paperback)
Little Bookroom, 9781892145697, 256pp.
Publication Date: March 3, 2009
* Individual store prices may vary.
or
Not Currently Available for Direct Purchase
Description
Many wineries in Sonoma are large retail operations offering wines that you can buy just as readily on the shelves of your local store. Often, these are beautiful places, and a part of the California wine-tasting experience is sitting on marbled Italianate terraces overlooking acres of perfectly pruned vineyards, basking in the warm sun and the intense loveliness of it all.
Just as exciting and but far more difficult to spot, however, are the small, back-lane wineries, places that the critics, industry professionals, and locals revere but that few visitors ever see. These are wineries run by the same people who grow the grapes and make the wines.
This is a guide to wineries where you can find excellent handcrafted wines made by on-site proprietors, often with only a local distribution and limited production, places where wine tasting gets down-to-earth no one needs to show off how developed his or her palate is. These are often also where sustainable and organic viticulture is being pioneered. Above all, these are wines that are likely to be a new experience; amid the back-lane wineries of Sonoma, there are still discoveries to be made.
About the Author
Tilar J. Mazzeo is the author of "Back Lane Wineries of Sonoma "(The Little Bookroom), "The New York Times "best-selling "oenobiography ""The Widow Clicquot: The Story of a Champagne Empire and the Woman Who Ruled It "(Harper), and the forthcoming "Back Lane Wineries of Napa "(The Little Bookroom, Spring 2010)." The Widow Clicquot" has been recognized by "Gourmand" as the Best Work of Wine Literature in the United States for 2008. A member of the International Food, Wine, and Travel Writers Association, her work has appeared in "Food and Wine "magazine. She divides her time between the California wine country and the East Coast, where she is a professor of English at Colby College.
Praise For Back Lane Wineries of Sonoma…
"Oenophiles will enjoy this pocket-sized guidebook.. with insight into small, mostly family-run operations that are—for the most part—unknown to the average visitor. In addition to large color photos of the featured wineries and local landscape, the guide provides background information on the personalities."   —Novus Vinum, Gayot.com

"This is the quintessential guide to those back lane wineries of Sonoma County where you can taste handcrafted wines by on-site proprietors, who often have only a local or regional distribution and a limited case production. Often, these are wineries where sustainable and organic viticulture is being developed. These are wines that you can keep a secret or brag to your friends that you've found the new best-tasting wine. Get a copy for your reference shelf for when family and friends visit and ask for a unique wine tasting experience." --Sonoma Sun

"Napa gets all the glory, but to the west lies another wine-tasting area, Sonoma. Each year about 7.5 million tourists visit the region. The lovely towns of Sonoma, Healdsburg and Glen Ellen are well-known in their own right, but there are plenty of other towns and 'small, back-lane wineries,' as author Tilar Mazzeo says, that are also worth visiting. These are the places that the critics and wine aficionados love but few visitors are aware of. Many of the wines here are hand-crafted and made by on-site proprietors. In fact, most wineries in the book make fewer than 10,000 cases of wine a year; some produce only 100 or so." --The Chicago Tribune

"In Back Lane Wineries of Sonoma, author Tilar Mazzeo steers the reader away from the crowded commercial wineries to charming, one-of-a-kind boutique establishments...This book is invaluable for touring North Bay, as Sonoma is known to the locals. There's also a list of restaurants and 'picnic provisions.' The photos of the sun drenched valleys and vineyards exert their own restorative power." --The Pittsburgh Tribune-Review

"Back Lane Wineries of Sonoma takes day trippers to the rambling, quirky, yet loveable Sonoma wine country. The author set out to pique the reader's interest in the smallest producers, and achieves the goal with charming descriptions of the proprietors with alluring photos." --Napa Valley Marketplace Magazine
Advertisement