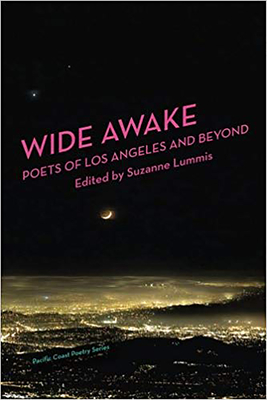 Wide Awake (Paperback)
Poets of Los Angeles and Beyond
Beyond Baroque Books, 9781892184030, 324pp.
Publication Date: March 24, 2015
* Individual store prices may vary.
Description
Named one of Los Angeles Times Book Critic David Ulin's "Top 10 Books of 2015," Wide Awake draws together nationally acclaimed poets and gifted newer writers-one hundred twelve poets of Los Angeles and its surrounding territories-whose work speaks to the humanity, pathos and comedy, of what may be the most romanticized and scorned, disparaged and exalted, of the world's great cities. With respect to style, the selections range from the narrative to the more open-ended or non-sequential, classic formal verse to robust vernacular, and in this way speak to the lively state of North American poetry in our age. Poets include David St. John, Wanda Coleman, Cecilia Woloch, Lynne Thompson, Timothy Steele, Kate Gale, Gail Wronsky, Terry Wolverton, Luis J. Rodriguez, Tony Barnstone, Robin Coste Lewis, William Archila and Melissa Roxas.