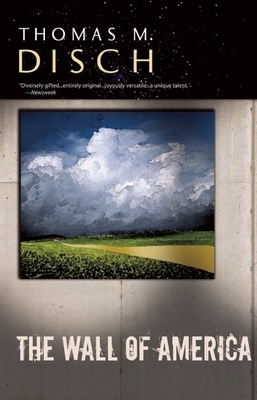 The Wall of America (Paperback)
Tachyon Publications, 9781892391827, 245pp.
Publication Date: October 1, 2008
* Individual store prices may vary.
Description
These surreal, satiric stories pay a mesmerizing visit to the shadowy zone that lies between our everyday lives and a perilously tangible near-future. In "The Wall of America," the Department of Homeland Security has put up a border wall between the United States and Canada. But the NEA has plans for the wall as well, turning it into the world's largest art gallery. After the Rapture, working-class life for "A Family of the Post-Apocalypse" is not as different as one might imagine, despite the occasional plague of biker-gang locusts. Between addiction and art is "Ringtime," where a criminal is trapped in a recursive compulsion to visit other people's memories while he is forced to record his own for an eager audience. A Somali schoolgirl living in post-WWIII Minneapolis goes on a bloody crusade to rid her town of a familiar predator, one who might just be a monster, in "White Man." Vivid, starkly imagined, and strikingly articulate, this disquieting collection is a journey that skillfully straddles the line between playful absurdity and pointed irony.
About the Author
Thomas M. Disch was a novelist, poet, and book critic. His work was featured in the New York Times, Entertainment Weekly, Harper's, The Nation, and the Hudson Review of Books. Disch was a major figure of science fiction's new-wave movement. His books included Camp Concentration, On Wings of Song, The Word of God, and The Brave Little Toaster. His nonfiction book about poetry, The Castle of Indolence, was nominated for the National Book Critics Circle Award in 1996. John Clute famously described Disch as "perhaps the most respected, least trusted, most envied, and least read of all modern first-rank SF writers."