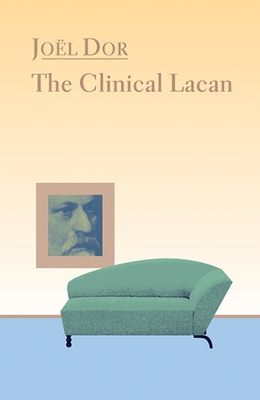 Clinical Lacan (Lacanian Clinical Field)
Paperback

* Individual store prices may vary.
Description
This companion text to Introduction the Reading of Lacan focuses on the concept of the psychic structures of desire. Using case examples, Dor explains the crucial difference between symptomsówhich can be phenomenologically graspedóand the actual psychic structure of the subjectówhich can be revealed only through the discourse of the patient in the psychoanalytic situation. This work brings life and practicality to a psychoanalytic movement that has been misperceived and divorced from the daily vicissitudes of analytic work.
Other Press, 9781892746054, 158pp.
Publication Date: September 17, 1998
About the Author
Joel Dor

Joel Dor was a professor of psychoanalysis at the University of Paris VII and a member of the Association de Formation Psychoanalytique et de Recherches Freudiennes: Espace Analytique. He is also the author of Introduction to the Reading of Lacan and Structure and Perversions (both Other Press).


Susan Fairfield

Susan Fairfield is an editor, translator, and poet. She is also the author of papers on literary criticism, a psychoanalyst, and co-editor of Bringing the Plague: Toward a Postmodern Psychoanalysis. She lives in the Bay Area of California.