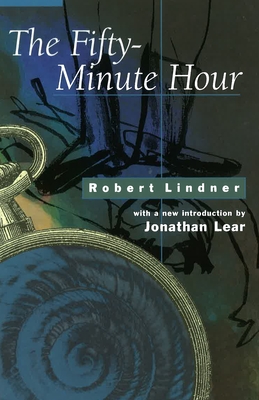 The Fifty-Minute Hour (Paperback)
Other Press, 9781892746245, 312pp.
Publication Date: June 17, 1999
* Individual store prices may vary.
Description
"A fascinating mixture of traditional psychoanalytic thinking with clinical strategies that even today would be considered creative and controversial, The Fifty-Minute Hour has never failed to capture the imagination. . . . No student's education in psychotherapy is complete without reading this book. Decades after its original publication, it still stands as a pioneering landmark in the history of psychotherapy."-John Suler
About the Author
Dr. Robert M. Lindner

Dr. Robert M. Lindner was the author of numerous seminal texts on psychoanalysis, including The Fifty-Minute Hour (Other Press edition 2002) and Must You Conform? He died in 1956 at the height of his career.


Jonathan Lear

Jonathan Lear is John U. Nef Distinguished Service Professor at the Committee on Social Thought and the Department of Philosophy at The University of Chicago. He is the author of Aristotle: The Desire to Understand and Happiness, Death, and the Remainder of Life.