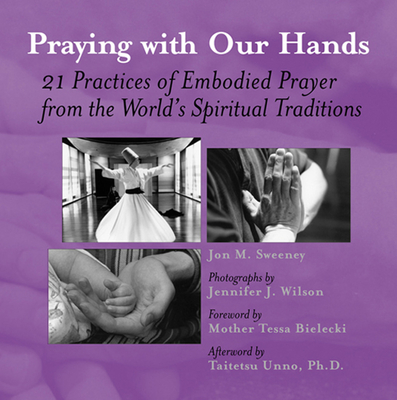 Praying with Our Hands (Paperback)
Twenty-One Practices of Embodied Prayer from the World's Spiritual Traditions
Skylight Paths Publishing, 9781893361164, 96pp.
Publication Date: October 1, 2000
* Individual store prices may vary.
Description
A spiritual guidebook for bringing prayer into our bodies
The power of words is nowhere more evident than when we use them to pray, but prayer is also the place where we most often come up against the limitations of words. In this intriguing book of reflections and accompanying photographs, we see how our bodies, in particular our hands, can give meaning to our prayers in a way that words alone cannot.
Here are twenty-one simple ways of using our hands to speak to God, presented in word and image. These spiritual practices are from a broad range of religious traditions--from Anglican to Sufi, from Buddhist to Shaker. Some may be familiar, some new; all demonstrate the universal importance people of all faith traditions have given to embodied prayer. They teach us to experience the unique spiritual enrichment that can be found when we pray with our hands.