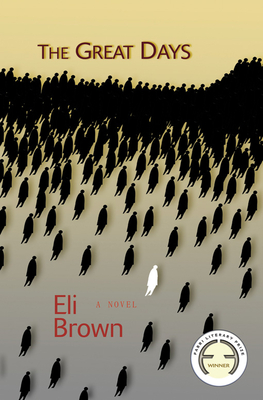 The Great Days (Paperback)
Boaz Corporation, 9781893448056, 281pp.
Publication Date: November 1, 2008
* Individual store prices may vary.
Description
Told through the eyes and experience of Brother August, The Great Days is a disturbing tale of megalomania and submission that takes place as a spiritual community in the sparse Arizona desert prepares for the great days, a period of enlightenment, to arrive. When Papa, the cult leader, takes a ten-year-old girl, Melody, as his fifth and final wife, some followers resist. But a supreme being cannot accept doubt from his disciples, and resisters are redirected into compliance.
As Papa's chief aid and spiritual interpreter, Brother August's loyalty to Papa's vision is taken for granted. But August's love for Melody and her mother jolts him from the intoxicating spell of Papa's power, and soon, August's awakening edges this fragile cult to a ferocious breaking point.
or
Not Currently Available for Direct Purchase