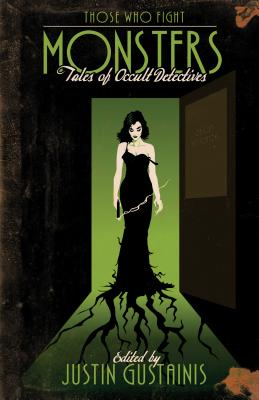 Those Who Fight Monsters (Paperback)
Tales of Occult Detectives
EDGE Science Fiction and Fantasy Publishing,, 9781894063487, 224pp.
Publication Date: February 14, 2011
* Individual store prices may vary.
Description
An anthology of Occult (a.k.a supernatural) Detective stories assembled by Justin Gustainis and featuring new stories by: Tanya Huff, C. T. Adams and Cathy Clamp, Simon R. Green, Tim Pratt, Chris Marie Green, Lilith Saintcrow, Rachel Caine, Jacqueline Kessler, Carrie L. Vaughn, Julie Kenner, C. J. Henderson, Laura Anne Gilman, Justin Gustainis, Caitlin Kittredge.
About the Author
A former Army officer, speechwriter and professional bodyguard, Justin Gustainis is a college professor living in upstate New York. He is the author of The Hades Project (a semi-finalist for the 2003 Stoker award for Best First Novel), Black Magic Woman, Evil Ways and two forthcoming novels: Hard Spell and Sympathy for the Devil. He has also published a number of short stories, two of which won the Graverson Award for Horror in consecutive years. He is a graduate of the Odyssey Writing Workshop.