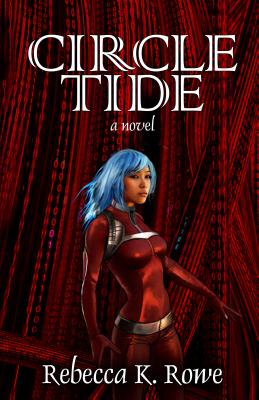 Circle Tide (Paperback)
EDGE Science Fiction and Fantasy Publishing,, 9781894063593, 272pp.
Publication Date: August 5, 2011
Description
The tale of two unlikely companions cast together in a mystery, and a mission to save their planet.
Noah is a rebellious son of privilege caught up in a brutal murder in a city ravaged by the eco-catastrophe Circle Tide. Promising his dying friend that he'll deliver a highly confidential datasphere, Noah plunges into a gritty subterranean world where he collides with knife wielding monks, a crew of oddball hackers and a smart intelligence bent on his destruction. Enter Rika, a street smart data thief. Heavily in debt from getting mind enhancements that fall, Rika is given one more chance to prove herself and right past wrongs - she must save the city from Circle Tide. But to do this she needs Noah's datasphere... Thus begins an adventure that takes Noah and Rika from Los Angeles' deepest catacombs in the Underground to the most exclusive rooftop gardens. Through their separate worlds of hardship and affluence, accused of a crime they did not commit, the unlikely duo must find clues to prove their innocence, as they seek to find a killer, and stop an eco-disaster from destroying the planet.
About the Author
Rebecca K. Rowe is a freelance writer, published author and member of the National Space Society and The Mars Society. She has M.A.'s in Journalism and International Relations. Her short work / poetry has been published in Polyphony, Ascent Magazine, and Sol Magazine. Rebecca is a graduate of the Clarion Science Fiction and Fantasy Writers' Workshop (Nina Kiriki Hoffman, Suzy McKee Charnas, Nancy Kress, Andy Duncan, Kelly Link, Gordon Van Gelder, and Jeff Ford).
Advertisement