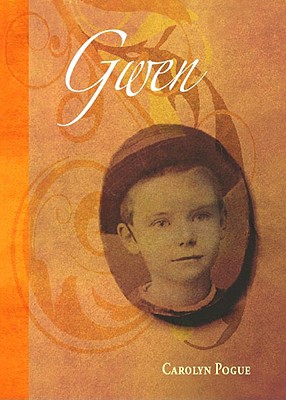 Gwen: A Young Adult Novel (Paperback)
A Young Adult Novel
Sumach Press, 9781894549806, 157pp.
Publication Date: September 1, 2009
* Individual store prices may vary.
or
Not Currently Available for Direct Purchase
Description
No matter what the world throws at her, Gwen Peters rises to the challenge. Feisty, curious, with a flare for the dramatic, she dreams of a life on the stage like her idol E. Pauline Johnson, a Mohawk poet and performer who dazzled Gwen during a stunning performance in a London theatre. When Gwen is orphaned, she seizes the opportunity to become a Home Child and is trained for placement as a maid for a family in Canada. So begins her long journey away from her friends on the streets of turn-of-the-century London to service in a wealthy household in Toronto.But when trouble strikes in Toronto, Gwen escapes into the night. Angry and alone, she undertakes a long dangerous trek, following the train tracks back to the only safe haven she knows: Cedarbrae, the Home in Peterborough. Her adventures include an encounter with a bear and flight from a raging forest fire. Gwen's courage brings her to a welcoming family in Brantford and new friends from the Six Nations Reserve near Pauline Johnson's childhood home. Carolyn Pogue draws imaginatively on the story of her own grandmother's experiences as a Barnardo Home Child to bring a little-known piece of Canadian history to light in this exuberant story of bravery and resourcefulness. With the young, vibrant Gwen, Pogue gives readers of all ages a character to cheer on with every step of a journey that comes alive in a manner both familiar and wonderfully strange.
Carolyn Pogue is the author of fourteen books of fiction and non-fiction and also writes poetry and drama. Her writing appears in periodicals such as Canadian Living, Synchronicity, The United Church Observer and Peace Magazine. She is a freelance writer and lives in Calgary, Alberta.
Advertisement