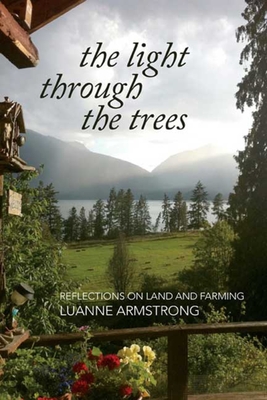 The Light Through the Trees (Paperback)
Reflections on Land and Farming
Caitlin Press Inc., 9781894759953, 256pp.
Publication Date: October 25, 2012
* Individual store prices may vary.
Description
The Light Through the Trees is a remarkable and deeply wise reflection on land, farming, a sense of place, connecting with nature and what it means to live on this earth. As a third-generation farmer, the author's roots go deep into the land but her work also captures her thoughts on such current issues as the environment, environmental identity, and animal ethics. Her writing is poetic, lyrical, and engaging. Part farmer, part poet, part activist, Armstrong engages her readers through her fascination and close involvement with both the natural and the human worlds.
About the Author
Luanne Armstrong, MFA, Ph. D, is a novelist, freelance writer, editor, and publisher. Her writing and research interests include place and nature, ecological identity, and writing as inquiry. She has published over fifteen books, including poetry, novels, children's books and a memoir. Her work has been nominated for numerous prizes and awards. Luanne teaches Creative Writing in the University of British Columbia Master's Program, and at other educationalinstitutions within BC and Alberta. She is presently working on a book on the ethics of autobiographical writing for Pacific Educational Press and her new children's book, 'I'll Be Home Soon' will be published by Ronsdale Press in Fall 2012. Currently Luanne lives on her organic heritage farm in the Kootenay region of BC.