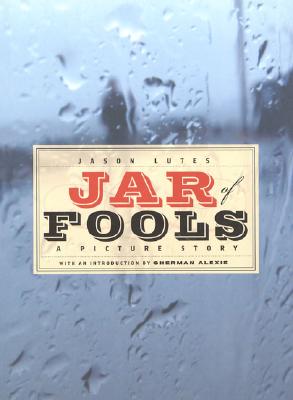 Jar of Fools (Paperback)
Drawn and Quarterly, 9781896597720, 152pp.
Publication Date: September 1, 2003
* Individual store prices may vary.
Description
Ernie is an alcoholic stage magician haunted by lost love and his brother's suicide, and he's hooked up with his senile mentor in one last effort to sort his life out. But Ernie needs to keep Flosso the Magnificent with him in the present and by his side to guide Ernie through these difficult days. These two magicians have run out of escape tricks but they can't stop running.
Esther is still numb with grief for Ernie's brother. She works at a coffee shop and has allowed her heart to simply atrophy while a torrent of rage builds slowly inside her. Nathan Lender is a small time grifter living on his wits and in a car with his twelve-year-old daughter, Claire. He's running out of time to fix the past and make things right for his daughter. One morning Nathan Lender makes the mistake of trying to con Esther at the coffee counter. Circumstance will bring a desperate group of people together, all at the end of their rope. An unlikely kind of love grows from these broken people who discover the act of self-sacrifice can perform miracles.
About the Author
Jason Lutes is a graduate of the Rhode Island School of Design. He has worked as an art director and editor for various alternative media and comics companies but he's happiest being his own boss. He freelances from his new home in Asheville, North Carolina.
Praise For Jar of Fools…
"A lovely, short 'picture novel' exploring the tenacious bond between an alcoholic stage magician and his cranky mentor." --New York Times Book Review

"Jar of Fools is full of people trying to stop things they care about from melting away, like estranged lovers and old-fashioned jobs...all the main characters—the magician, a coffee-shop cashier, a small time con-man--are in danger of ending up beaten down and swallowed up by the silences of life which Lutes' well-paced art evokes so effectively" --Details

"The story itself is so masterfully told that it could stand alone as a novella in Harper's. When combined with Lutes' spare black-and-white line drawings and creative use of the comic book medium, it becomes something transcendent--a piece of literature that speaks to the emotional core." --Wired

"Employing the lost skills of mood, sparseness, and language, Lutes' stunning comic Jar of Fools transcends the usually mealy-mouthed limits of graphic novels and, in the process, winds up being a damn good read." --Spin Magazine

"Reading Jar of Fools is like getting a slow motion punch in the face. There's plenty of time to get out of the way, but something compels you to wait and find out of it's actually going to hurt as much when it hits. And, of course, it does." --Chris Ware, author of Jimmy Corrigan
or
Not Currently Available for Direct Purchase