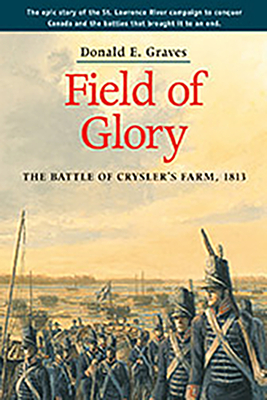 Field of Glory
The Battle of Crysler's Farm, 1813
Paperback

* Individual store prices may vary.
Description
One of the turning points in the War of 1812. In the fall of 1813 the largest army yet assembled by the United States invaded Canada, determined to capture Montreal. The courageous but ill-trained and badly led American forces were defeated by British, Canadian and native troops in two important encounters: the Battle of Chateuaguay and, above all, the Battle of Crysler's Farm, fought on a muddy field beside the St. Lawrence River.
Robin Brass Studio, Inc., 9781896941103, 448pp.
Publication Date: June 15, 1999
About the Author
Donald E. Graves, one of Canada's best known military historians, is the -author or editor of 20 books primarily on the War of 1812 and the Second World War. His studies on the battles of Lundy's Lane (Where Right and Glory Lead!) and Crysler's Farm (Field of Glory) are established classics of musket-period warfare.
or
Not Currently Available for Direct Purchase