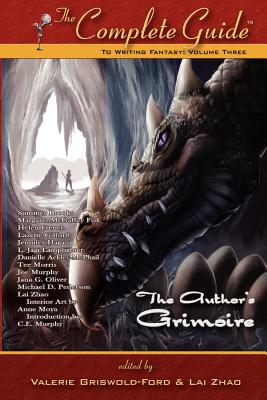 The Complete Guide to Writing Fantasy (Paperback)
Volume 3 (the Author's Grimoire)
Dragon Moon Press, 9781896944357, 268pp.
Publication Date: August 16, 2007
Description
In this, the third volume of The Complete Guide to Writing Fantasy, the wisdom of experienced fantasy writers will take you beyond writing your book, and into the world of publishing, book promotion and beyond. You've got the basics. You've dealt with the specifics. And now, you're ready to take the next step: seeing your work published. Before signing anything, it might be a good idea to know what you're getting into. Straight from the professionals comes everything you need to know about the going's-on behind the curtain. Understand publishing options from Double Dragon's Associate Editor Lazette Gifford. Hear from Dragon Moon's own Tee Morris on the art of self-promotion. From magazine editor and publisher, Michael Pederson, find out what short fiction and magazine markets wants from you, the writer. With an inside look at dealing with book critics, the media, and critique groups, join Valerie Griswold-Ford (author of Not Your Father's Horseman and co-editor of The Complete Guide to Writing Fantasy: Volume 2) and Lai Zhao (author of "Culture Shock," featured in The Complete Guide to Writing Fantasy: Volume 2) as they take you behind-the-scenes in making your first book a successful book... and set you on the road to your second.
Advertisement