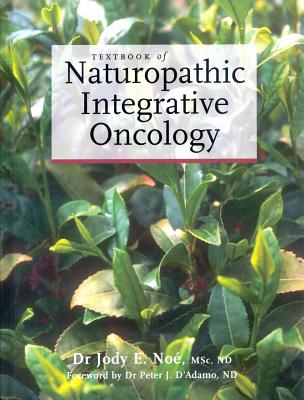 Textbook of Naturopathic Integrative Oncology
Hardcover

* Individual store prices may vary.
Description
Integrative cancer treatment, combining conventional allopathic drug, radiation and surgical approaches with naturopathic complementary and alternative strategies, is an innovative model of cancer care that empowers patients to participate in their own healing process. Naturopathic medicine is well known for helping to prevent cancer using lifestyle counseling and detoxification, but can also complement conventional treatment modalities using clinical nutrition and botanical medicine. The integration of these treatment strategies improves the outcome of the cancer and the quality of life of the patient. This textbook is designed to introduce medical college and health science students to this integrative approach to oncology. Part 1 reviews basic cancer cell biology and inflammatory pathway biochemistry, tracing the development of an abnormal cell into a cancer cell. Various theories of cell mutation are examined with the focus on inflammatory pathway biochemistry. Conventional chemo- and radiation therapies are analyzed in this context, as are the key naturopathic cancer treatment modalities, clinical nutrition, botanical medicine, and lifestyle counseling. These naturopathic therapies are shown to enhance the efficacy of chemo- and radio therapies and ameliorate side effects, safely. Part 2 presents common types of cancer in terms of their epidemiology and pathophysiology, leading to a discussion of their possible etiology, diagnosis, staging, and conventional treatment protocols. Naturopathic recommendations for each cancer are included with integrative applications. These recommendations have chemo/radio specific indications and contraindications. Within the individual chapters on cancer types, case histories of patients who have been managed integratively are presented so students can develop case management and clinical reasoning skills. Students are encouraged to work in small teams while solving these cases and drawing up management plan. The extensive references at the end of each chapter are augmented with a resources section at the back of the book. Taken together, this is the most complete and current list of integrative and naturopathic research in medical literature on cancer. Students should find these references to be an excellent springboard for new laboratory studies and for clinical application. Fully referenced, illustrated, and indexed, this textbook is the first effort to establish oncology as a fundamental subject of stu.
Ccnm Press, 9781897025345, 400pp.
Publication Date: November 30, 2011
or
Not Currently Available for Direct Purchase