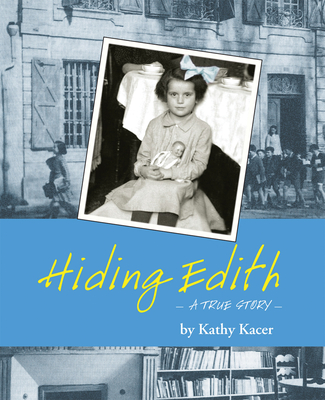 Hiding Edith (Holocaust Remembrance) (Paperback)
Second Story Press, 9781897187067, 152pp.
Publication Date: September 1, 2006
* Individual store prices may vary.
Description
Hiding Edith tells the true story of Edith Schwalb, a young Jewish Girl sent to live in a safe house after the Nazi invasion of France. Edith's story is remarkable not only for her own bravery, but for the bravery of those that helped her: an entire village, including its mayor and citizenry, heroically conspired to conceal the presence of hundreds of Jewish children who lived in the safe house. The children went to the local school, roamed the streets and ate good food, all withot having to worry about concealing their Jewish identity. And during Nazi raids, the children camped out until the coast was clear. Intensively researched and sensitively written, this book, illustrated with photographs and maps, both comforts and challenges a young reader's spirit, skillfully addressing both the horrors and hope that children experienced during the Holocaust.