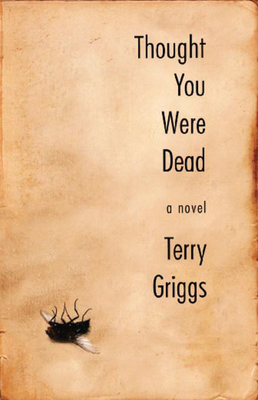 Thought You Were Dead (Paperback)
Biblioasis, 9781897231531, 217pp.
Publication Date: April 1, 2009
Description
A most unconventional of murder mysteries, turning the genre completely on its head, skewering cliche and staid sensibilities.
About the Author
Terry Griggs: Terry Griggs is the author of the Cat's Eye Corner Trilogy which have been nominated for multiple children's writing awards. She is also the author of three novels for adults, including Thought You Were Dead, listed as a Globe 100 pick, and the Roger's Trust nominated Rogue's Wedding. Her short fiction collection Quickening was shortlisted for the Governor General's Award, and she has been awarded the Marian Engel Award in recognition for a distinguished body of work. She lives in Stratford, Ontario, with her family.
Praise For Thought You Were Dead…
Summer is a perfect time to seek out ... a Mojito, a lawn chair and Thought You Were Dead.—Sarah Jarvis, Brescia Broadcast
Advertisement