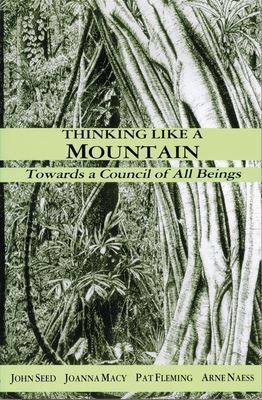 Thinking Like a Mountain
Towards a Council of All Beings
Paperback

* Individual store prices may vary.
Description
This book of readings, meditations, rituals and workshop notes prepared on three continents helps us remember that environmental defense is nothing less than Self defense. Including magnificent illustrations of Australia's rainforests, Thinking Like a Mountain provides a context for ritual identification with the natural environment, inviting us to begin a process of community therapy in defense of Mother Earth. It helps us experience our place in the web of life, rather than on the apex of some human-centred pyramid. An important deep ecology educational tool for activist, school and religious groups, Thinking Like a Mountain can also be used for personal reflection.
Thinking Like a Mountain has been made available through New Catalyst Books. New Catalyst Books is an imprint of New Society Publishers, aimed at providing readers with access to a wider range of books dealing with sustainability issues by bringing books back into print that have enduring value in the field. For more information on New Catalyst Books click here .
New Catalyst Books, 9781897408001, 128pp.
Publication Date: March 1, 2007