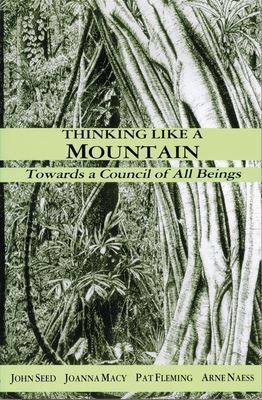 Thinking Like a Mountain (Paperback)
Towards a Council of All Beings
New Catalyst Books, 9781897408001, 128pp.
Publication Date: March 13, 2007
* Individual store prices may vary.
Description
This book of readings, meditations, rituals and workshop notes prepared on three continents provides a context for ritual identification with the natural environment. As relevant today as when it was originally published in 1988, this classic of the sustainability movement helps us experience our place in the web of life - rather than at the apex of some human-centered pyramid. An important deep ecology educational tool for activist, school and religious groups, it can also be used for personal reflection.