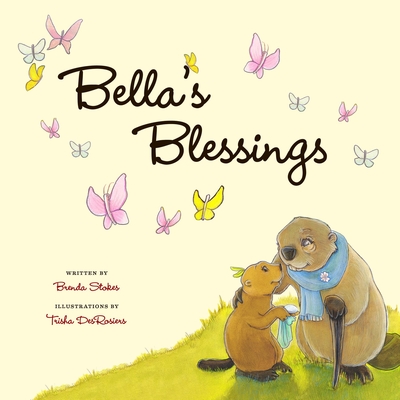 Bella's Blessings (Hardcover)
Simply Read Books, 9781897476611, 52pp.
Publication Date: November 5, 2012
About the Author
Brenda Stokes is a former school teacher who graduated from the University of Alberta. Brenda currently lives in Spruce Grove, Alberta, with her family and is an instructor at NAIT. Everyday she receives inspiration and blessings from her husband and three children. Brenda was raised in Chetwynd, British Columbia, where she was blessed by her mother. Brenda's mother passed away from cancer before she finished blessing her. "Bella's Blessings" is Brenda's way of finishing the legacy her mother began.Trisha DesRosiers is an illustrator/designer who has a strong interest in illustrating and designing for young children's literature, textbooks, exhibits, and Canadian culture. She hermits on the West Coast of British Columbia with her mate and their two black, neurotic cats Zero and One. On days when she is not immersed in her work, you can find her enjoying a good trot in the wilderness, valiantly but vainly attempting to identity and remember all the Latin names for the surrounding flora and fauna.
Advertisement