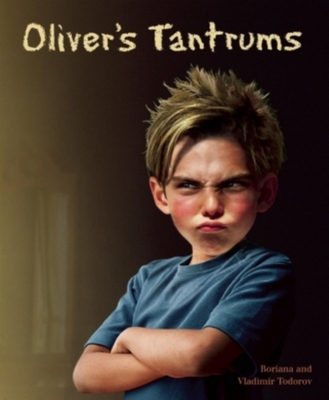 Oliver's Tantrums (Hardcover)
Simply Read Books, 9781897476673, 34pp.
Publication Date: February 20, 2013
Description
Oliver wants to play with his mom. But she's too busy looking after his baby sister. She's always too busy! Then, in the attic, Oliver finds three strange creatures who call themselves Tantrums. They tell him they can get him ANYTHING he wants. Sure enough, week after week, Oliver's tantrums work really hard and with amazing results. New toys, ice cream and partiesOliver has it all. But then his mom begins to fight back. Who will win Oliver's mom or his 'Tantrums'? Or is there another solution?
About the Author
Boriana Todorov grew up in Singapore and came of age in Australia. She has a Masters degree in English and over fifteen years of experience in teaching English to children and adult students. Currently, she is a stay-at-home mom and tries to write whenever she can. Boriana and Vladimir's first book, The Moon Rock, has been optioned by Disney.Vladimir Todorov is a concept artist with twenty years of experience in the movie business. He has worked for all the major film studios and on numerous feature animated films. He was also part of the creative team responsible for the Oscar-winning animated short The Chubb Chubbs. In 2002 he became a character design supervisor on Robert Zameckis' The Polar Express. Vladimir's character designs have also been incorporated in the films Beowulf and A Christmas Carol. He dedicates his spare time to the illustration of books, miniature trains and his family.
Advertisement