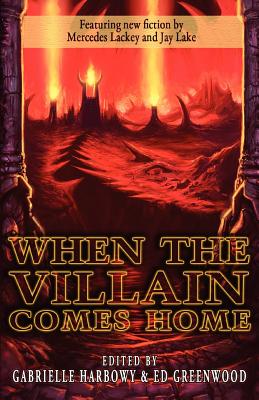 When the Villain Comes Home (Paperback)
Dragon Moon Press, 9781897492499, 338pp.
Publication Date: August 10, 2012
* Individual store prices may vary.
Description
Heroes can save the world, but villains can CHANGE it. We've assembled a great mix of science fiction, fantasy, and speculative fiction. Come with us while we explore villains of all stripes - sons and daughters, lovers and fighters, minions and masterminds, in this giant volume of thirty great stories by award winners, rising stars, and bold new voices. With masterful tales by: Camille Alexa Erik Scott de Bie Chaz Brenchley Eugie Foster David Sakmyster Marie Bilodeau Richard Lee Byers K.D. McEntire Peadar O Guilin Jim C. Hines Ari Marmell Karin Lowachee Jay Lake Julie Czerneda J.M. Frey Clint Talbert Rachel Swirsky Tony Pi Leah Petersen J.P. Moore Ryan McFadden Todd McCaffrey Erik Buchanan Gregory A. Wilson Rosemary Jones Gabrielle Harbowy Ed Greenwood Mercedes Lackey & Larry Dixon Chris A. Jackson Steve Bornstein.