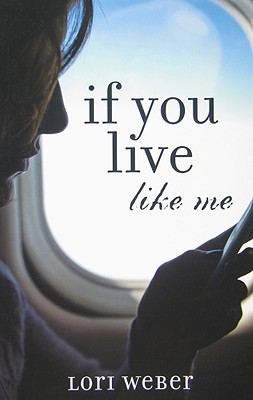 If You Live Like Me (Paperback)
Lobster Press, 9781897550120, 331pp.
Publication Date: April 1, 2009
* Individual store prices may vary.
or
Not Currently Available for Direct Purchase
Description
Before her plane even touches down in Newfoundland, Cheryl is already plotting her escape. She knows life on this isolated rock will be no better than it was in the other places she's been forced to live, ever since her parents launched a cross-Canada tour so her father could gather material for his book. The unwilling spectator of her father's morbid fascination with dying cultures, Cheryl has seen more than her fair share of small towns so depressing they could haunt your dreams. As events bigger than Cheryl swirl around her, will her refusal to let a new life in cut her off from those who love her? If You Live Like Me explores the bonds that form in strange and unexpected ways and shows how letting go can lead to the strongest connections of all.
Lori Weber, a native of Montreal, Quebec, is the author of several acclaimed titles for young adults, including Klepto, Strange Beauty, Tattoo Heaven and Split in the SideStreets series. Weber teaches in the English department at John Abbott College in Ste. Anne de Bellevue, Quebec.
Advertisement