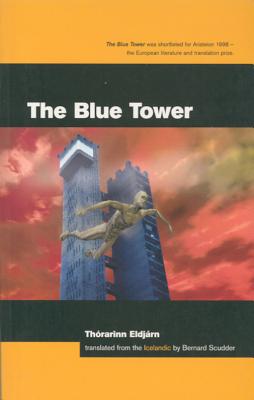 The Blue Tower (Paperback)
Mare's Nest, 9781899197453, 186pp.
Publication Date: October 1, 1999
* Individual store prices may vary.
or
Not Currently Available for Direct Purchase
Description
This intricately woven novel is narrated in a witty style which echoes the cadences of seventeenth-century prose. In 1649, Icelandic poet Gudmundur Andresson is sitting apparently forgotten in Copenhagen's notorious Blue Tower, where he has been imprisoned for writing a pamphlet attacking the Great Edict, the morality law set by the Danish colonial authorities in Iceland. Interspersed with descriptions of his suffering and despair in the cell, he narrates the story of an extraordinary life. A bright but poor farmer's son, he was sponsored by a kindly scholar, but prefers a life with connections and a rich wife. The birth of a child out of wedlock, counter to the Great Edict, and his scurrilous tract seal his fate. Defiant and subversive but prizing friendship and integrity above all else, clever at outwitting his adversaries yet often painfully naive, he is at once a toy of fate and his own master in defeat and triumph.

Advertisement