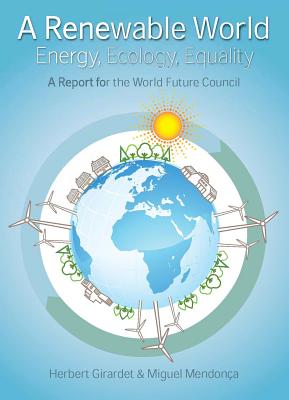 A Renewable World (Paperback)
Energy, Ecology, Equality
UIT Cambridge Ltd., 9781900322492, 208pp.
Publication Date: October 13, 2009
* Individual store prices may vary.
Description
We have turned our home planet into a disposable world, using resources as though there were no tomorrow. It is time to make it a renewable world instead.
We must urgently reconcile two things: our common desire to achieve certain living standards, and our requirement to do so sustainably. And we must do this in the face of the quadruple crisis facing us - climate, energy, finance and poverty.
This timely book explores proven and emerging solutions for building a global green energy economy as a basis for a prosperous and yet sustainable world. Only a world based on continuous renewal can sustain life and livelihoods. This book shares many examples and proposals for:
accelerating the renewable energy revolution,
renewing the world's ecosystems and soils,
renewing cities and local economies, and
invigorating international cooperation
It is a book full of ideas whose time has come.
About the Author
Herbert Girardet is an author, filmmaker, and consultant focusing on sustainable development. He is director of programs of the World Future Council, and a former chairman of the Schumacher Society in the U.K. He is a recipient of a U.N. Global500 Award for outstanding environmental achievements. His previous books include The Gaia Atlas of Cities, 1992 and 1996; Cities, People, Planet: Urban Development and Climate Change, 2004 and 2008; and Surviving the Century: Facing Climate Change and Other Global Challenges, 2007. Miguel Mendonça is research manager for the World Future Council. He works in both research and advocacy, focusing on renewable energy policy. He has worked on four continents, campaigning, coalition building, and speaking, and is a member of the steering committee of the Alliance for Renewable Energy.

or
Not Currently Available for Direct Purchase