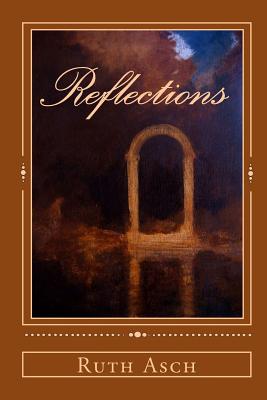 Reflections (Paperback)
Saint Austin Press, 9781901157468, 138pp.
Publication Date: December 13, 2009
* Individual store prices may vary.
Description
A first collection by a new voice in English poetry ... Ruth Asch's religious faith deeply marks a poetic voice which is filled with meditations on human weakness redeemed by transcendent beauty. The poems in this book cover a wide spectrum of style and tone, from reflective sonnets to witty free verse, capturing many of the thoughts and experiences of this young woman for whom words and feelings acquire new energy and meaning, through her distinctive rhythm and imagery. "Ruth Asch's 'Reflections' is filled with the mysteries of love, of nature, of life and death, of wonder mounting to joy, and to read her poetry is to look into a mirror whose depths are real three-dimensional spaces. She is the dark swan of her poems, and her granny is like a candle. Read it and see." - Pavel Chichikov, Poet, author of 'Lion Sun' and 'Animal Kingdom'
About the Author
Ruth Asch was born into a recusant Catholic family from the North of England, but raised in London with her four brothers. Her father, James Tyldesley, is an artist who helped inspire her with a love of beauty, whilst her mother early imparted a love of language and literature. After gaining a degree in Ancient Greek and Hebrew from St Andrews in Scotland, Ruth went to teach at an international college in France, where she met and married Robert Asch, with whom she has two young children. She is currently working on a volume of translations of Germain Nouveau's poetry.