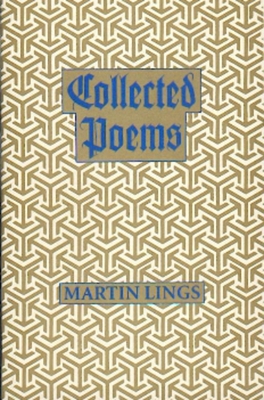 Collected Poems
Revised and Augmented
Paperback

* Individual store prices may vary.
Description
In his first book on Sufism, written many years ago, Martin Lings wrote, with reference to the Quranic descriptions of the celestial Gardens: 'To speak of the Gardens and Fountains of Paradise, as also of its Rivers, Fruits and Consorts, is to speak the Truth, whereas to speak of such blessings in this world is only a manner of speaking, for the Realities are in Heaven and what we see here-below are only the remote shadows of Reality.' He adds: 'The shadow returns to the Substance and, for those with eyes to see, the best things of this world-and that is the criterion of their excellence-are already as it were winged for return to their celestial Source. It is the function of art, in portraying earthly objects, to portray mysteriously at the same time something of their wings.' We take this as the author's avowal of an intention which lies behind his poems, three of which are published here for the first time.
Archetype, 9781901383034, 56pp.
Publication Date: December 31, 2001
About the Author
Martin Lings (born 1909) studied at Oxford and was a pupil and then friend of C S Lewis. He went to Egypt and taught Shakespeare at Cairo University. He then joined the British Museum and was Keeper of Oriental Manuscripts from 1970-74. He has written many books and contributed to the Encyclopedia Britannica and the New Encyclopedia of Islam.
or
Not Currently Available for Direct Purchase