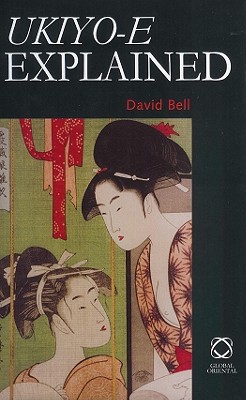 "Ukiyo-E" Explained (Hardcover)
Global Oriental, 9781901903416, 322pp.
Publication Date: September 23, 2004
* Individual store prices may vary.
Description
A great many volumes already exist on the subject of ukiyo-e - mostly single-focus works intended to appeal to connoisseurs or art historians. Ukiyo-e Explained, however, is the first integrated study with wider scholarly appeal to show how ukiyo-e is art but also social history, culture and craft. Indeed, ukiyo-e, or 'floating world pictures', form one of the most popular and widely known forms of Japanese art. Their history has been well documented in the past, and their distinctively decorative, often sensual, pictorial character is familiar to audiences around the world. This study illuminates new pathways to a greater appreciation of ukiyo-e by addressing the environments and conditions under which the artists worked, together with the factors that determined or conditioned the peculiar stylistic character of ukiyo-e. It also examines the particular forces that governed this distinctive type of picture-making, and the corresponding development of popular tastes with the audiences of the day, focusing especially on contemporary aesthetic sensibilities, the ways artists learned their craft, and the conditioning qualities of their medium.
About the Author
David Bell is director of Postgraduate Studies at the University of Otago's Department of Education, New Zealand. He gained his PhD from the University of Otago for his research into ukiyo-e, which was subsequently published as Ukiyo-e Explained by Global Oriental (2004). His previous publications have focused on the history and theory of print-making, and include Alexander Hare McLintock: Printmaker (1994) and Chushingura and the Floating World (2001). He is currently engaged in research relating to aspects of sensibility in the Edo period.
or
Not Currently Available for Direct Purchase