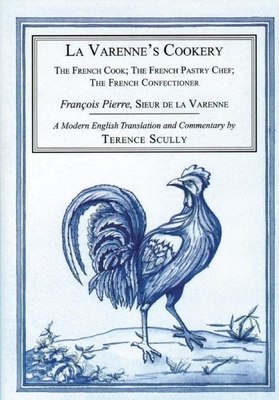 La Varenne's Cookery
The French Cook; The French Pastry Chef; The French Confectioner
Hardcover

* Individual store prices may vary.
Description
The watershed from medieval to modern times is being crossed under our eyes in La Varenne's pages. Translated and merrily pillaged throughout Europe (the first English translation of The French Cook was in 1653), La Varenne (c. 1615-1678) was chef to the Marquis d'Uxelles. His was the first French cookery book of any substance since Le Viandier almost 300 years earlier. It was, therefore, the first to record and embody the immense advances which French cooking had made, largely under the influence of Italy, since the 15th century. Some medieval characteristics are still visible, but many have disappeared. New World ingredients make their entrance; and a surprising number of recipes are for dishes still made in modern times (omelettes, beignets, even pumpkin pie).
Prospect Books (UK), 9781903018415, 632pp.
Publication Date: May 19, 2020
About the Author
Terence Scully is Professor of French Language and Literature, Wilfrid Laurier University, Waterloo, Ontario.