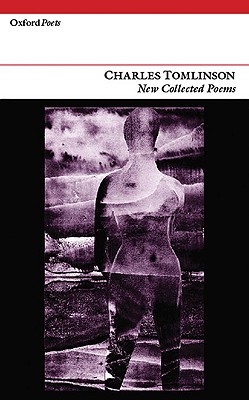 New Collected Poems (Paperback)
Charles Tomlinson
Oxford Poets, 9781903039946, 500pp.
Publication Date: September 1, 2009
* Individual store prices may vary.
Description
Gathering an impressive portfolio of prose by one of the most internationally recognized British writers alive today, this expansive collection showcases the remarkable career of Charles Tomlinson. Confidently approaching subjects with a unique view towards multiculturalism and diversity, this engaging series of verse highlights the poet's intensely passionate love of travel and the world cultures that influenced his writings. Featuring myriad appreciations of renowned literary peers, this lifetime's work represents a remarkably astute capacity of interest in people and place. Ever alert to the ongoing flux and evolution of his surroundings, this refreshingly expressive collection illustrates a unique precision of language and wit that signals an enduringly authentic and original voice.
About the Author
Charles Tomlinson is an editor, a critic, a translator, an artist, and an internationally acclaimed poet. He is the author of Cracks in the Universe and Skywriting.