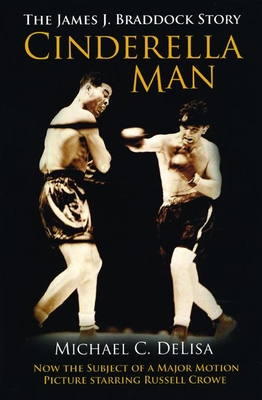 Cinderella Man
The James J. Braddock Story
Paperback

* Individual store prices may vary.
Description
In 1934, Jim Braddock was down and out. His boxing career blighted by broken hands, the New York Irishman had won five of his previous 21 bouts and had been forced to quit. The Great Depression was at its height. When work dried up on the Hudson River docks, Braddock was forced to claim welfare relief to feed his young family.
Then came a visit from his old manager, asking if he wanted one more fight. Desperate for money, Braddock had no choice but to say yes. Four wins later, he was the heavyweight champion of the world in the greatest upset in the sport's history.
Braddock's rags-to-riches success led Damon Runyon to call him the Cinderella Man. His story captivated the nation in much the way the racehorse Seabiscuit's would a few years later. Braddock came to represent the struggle for survival facing many families in mid-1930s America.
James J. Braddock was born in New York City in 1906, one of seven children. He developed an early taste for fighting and quit school to work a series of menial jobs before resolving to pursue his boxing dream. Over the next decade he became a contender, before injury ruined his prospects. Redemption came on the night of June 13, 1935, with his famous victory over the outrageous champion Max Baer. Braddock would later lose his title to the great Joe Louis, but his place as the people's champion was cemented forever.
Author Michael DeLisa is historical consultant on a major motion picture entitled The Cinderella Man, starring Russell Crowe and Ren e Zellweger, to be released in the summer of 2005.
Milo Books, 9781903854372, 336pp.
Publication Date: June 1, 2005
About the Author
Michael C. Delisa is the co-author of 'Philadelphia's Boxing Heritage 1876-1976' (Arcadia Press) and has written articles for Ring Magazine and World Boxing. He is the Associate Producer on a network television documentary about Jim Braddock also called 'The Cinderella Man' and he is a Historical Consultant on the forthcoming Universal movie.
or
Not Currently Available for Direct Purchase