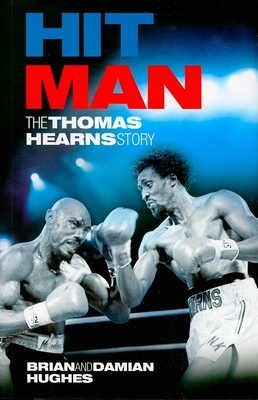 Hit Man
The Thomas Hearns Story
Paperback

* Individual store prices may vary.
Description
Thomas Hearns is one of the greatest fighters of all time. From his explosion onto the pro boxing scene with seventeen straight knockouts, he struck fear into opponents and awe into spectators. He featured in some of the most thrilling bouts ever and became the first champion to win six titles at different weights. He will forever be known by his chilling nickname: Hit Man.
Growing up in the urban wasteland of inner-city Detroit, Hearns learned to defend himself at the notorious Kronk gym. There he came under the tutelage of master trainer Emanuel Steward, who turned him into the deadliest puncher in the game. From his destruction of Pipino Cuevas to his now-legendary fights with fellow greats Sugar Ray Leonard and Roberto Duran, Hearns carved out a reputation for skill, courage, and stunning power. His epic 1985 challenge against middleweight champion Marvin Hagler, billed as The War, has gone down as the most exciting three rounds in boxing history.
Defeats only seemed to make Hearns stronger, and he achieved the extraordinary feat of winning titles in every weight category, from welterweight to cruiserweight. Lately he has devoted his energies to his promotions company, Hearns Entertainment, yet he still toys with the idea of winning one more belt. Hit Man delves inside this complex, charismatic character to present a compelling portrait of a modern sports legend.
Brian Hughes is a boxing trainer and the author of numerous boxing biographies. His son, Damian Hughes, is a leadership consultant. Both live in Manchester, England.
Milo Books, 9781903854907, 240pp.
Publication Date: April 1, 2010
About the Author
Brian Hughes is a renowned boxing coach who has known Thomas Hearns since his teens. He is the author of numerous bestselling boxing and sports biographies. Damian Hughes, is founder of the consultancy www.liquidthinker.com and the author of several books on success and leadership.